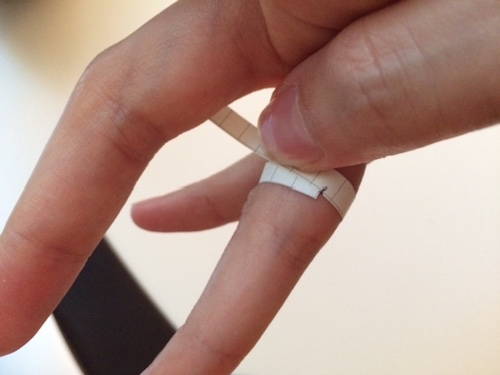 ---
Piece of paper
Scissors
Ruler or tape measure
Pen or pencil
---
Step 1: Cut a thin (and long) strip of paper.
Step 2: Wrap the paper around your ring finger just below the knuckle (you'll want to make sure your ring can easily fit over this part).
Step 3: Once it's snug you'll want to mark where the two ends meet with your pen or pencil (see photo above)
Step 4: Flatten out the thin strip of paper and measure how many inches from the mark you just made to the end of the paper you used.
Step 5: Match that measurement with the corresponding ring sizes, below.
(1 centimeter = 10mm, 1 inch = 25mm)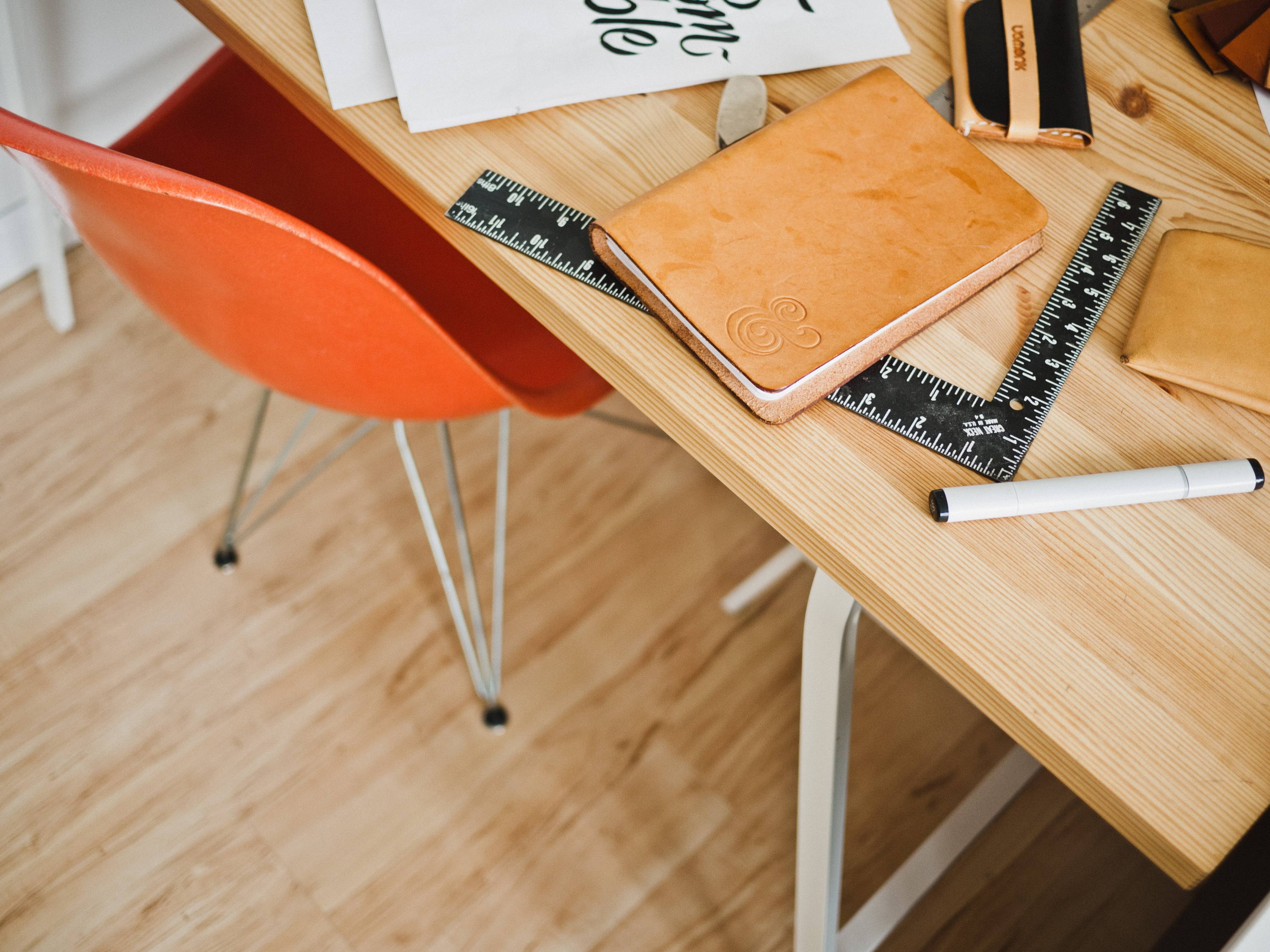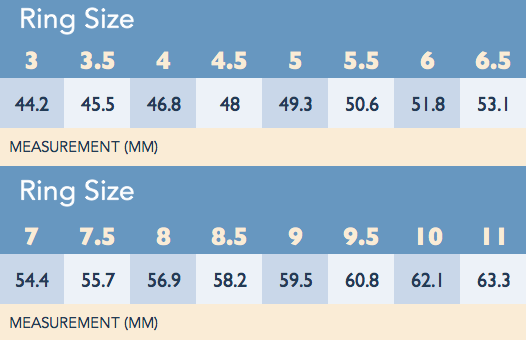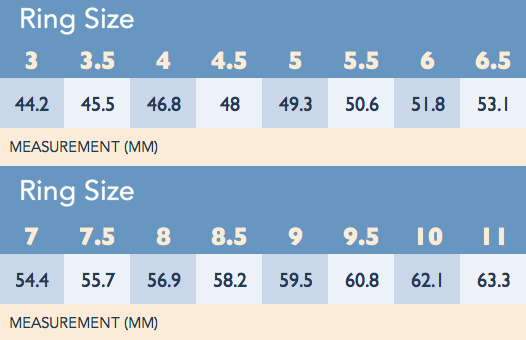 ---
If for some reason it just doesn't fit, no worries. Send us an email and we will be happy to exchange your ring for the correct size!